This was supposed to be the week when the GOP came back from July recess, ready to vote for the AHCA or the BCRA or whatever they're calling Trumpcare these days.
REPEAL AND REPLACE DERAILED
But then this happened.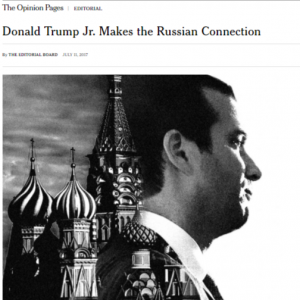 A meeting during the presidential election between Donald Trump, Jr. and a Russian lawyer came to light. It might have been about the election. It might have been about adoptions. It might have been collusion, or corruption, or something else. Donald Jr. kept changing his story. Then he tweeted out a series of emails about this meeting.
Needless to say everyone's attention in the news media and Washington, was drawn to Russia and its attempts to influence the last presidential election.
rEVISIONS MADE, BUT ARE THERE ENOUGH VOTES?
Continue reading "Trumpcare, it wasn't supposed to go like this…"